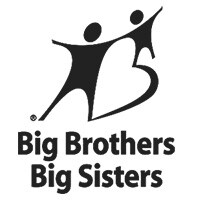 Mission Statement:
"We commit to Canada's young people that we will be leaders in providing them with the highest quality, volunteer based mentoring programs"Big Brothers and Sisters of Toronto believe that every child should have the opportunity to reach his or her full potential. Here at Scarborough Toyota we also believe in this mission statement. We are very happy to work with Big Brothers and Big Sisters this summer as part of our charity initiative. Let's all celebrate giving back!

For more information on BBBS click here to visit their website.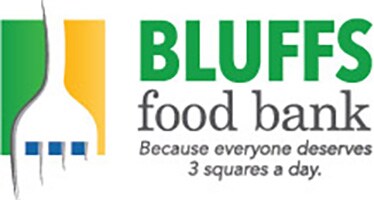 Main goal is to: End Hunger in Birch Cliff
Bluffs food bank provides low-income individuals and families in need with a three to four-day supply of groceries. Additionally, they also offer other complimentary services to help Birch Cliff's hungry. We are very excited to work with Bluffs Food Bank this summer by donating to help funding their "Grocery Program" over the next 12 months, to help funding the "Turkey and Ham" initiatives during the Holiday season and to provide emergency finances for clients who are in a crisis situation. The purpose and meaning of this partnership is to give back to the community to the people in the most need. Here at Scarborough Toyota we understand the importance of giving back and helping out those who need it the most.

For more information on Bluffs Food Bank click here to visit their website.

"People need a home before they can begin to work on other issues"
Homes First Housing First improves the lives of those who are homeless and have a mental illnesses. The housing first approach was pioneered by Homes First thirty years ago! Homes First believes that with a home, people can not only build a future, but have a better change of integrating into society, being healthy, rebuilding their lives, and rely less on social and health services. They are here to provide "a home first" to those in need.We are very excited to have Homes First as part of our charity initiatives this summer. We have partnered with Homes First for our homeless initiative! We will be providing 100 care packages to homeless in need that will contain various necessary daily items. Some of these items include: pack packs, water bottles, blankets, soap etc. Additionally, we are excited to work with Homes First to provide 100 free meals to those at shelters. This initiative is one of the many we have planned this summer to give back to our community.

For more information on Homes First click here to visit their website.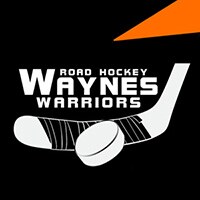 "UNITED IN GIVING BACK"
Wayne Simmons is a native Torontonian that plays for the NHL Philadelphia Flyers. Through his foundation, his mission is to give back to his community and his goal is to provide underserved youth with the opportunity to play hockey. He hopes to empower kids by providing them with top quality equipment, encourage them to reach their dreams, to emphasize virtues and the importance of education, to highlight the importance of hard work and respecting peers and opponents, and to instill the importance having fun both on and off the ice. His goals considerably parallel our goals here at Scarborough Toyota. Thus the Wayne Simmonds Road Hockey Warriors will be a part of our 2017 giving back initiatives. 
For more information on Waynes Simmonds Road Hockey Warriors click here to visit their website.