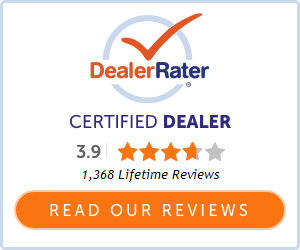 Daniel Wong, the Express Service Advisor always does an excellent job with his customer service skills. Daniel is welcoming, efficient, quick, and polite when I come in and need a service oil change. When I explain to Daniel an issue that I have with my Vehicle, he listens and after gives me the best advice with his advice and experience. Please let Daniel Wong know about this review. Thank you very much and have a great day. Take care.
2 months ago
It's a dealership... updated. Dealer manager is reasonable and service is good. Toyota dealer parts are expensive but that's a corporate issue. I will say this. It seems that if you want top notch service and willing to pay the premium, that they will take of you. Update: So I have had some time drive around after the work done. After the MAJOR amount of work done to my truck (it was basically completely disassembled) it drives like new and I am impressed. They fixed a few extra things too. Nice attention to detail. Thanks for your service!
2 months ago
I bought my first Car in Canada from Scarborough Toyota. The product advisor was Daisy Chen. She was extremely well known sales person. She did outstanding assistance to buy my Car. She provides all information very clearly. One of the manager was mind blowing person. In a word, all of the crew members of the dealership was fantastic. I strongly recommend to anyone, If you wanna to buy Toyota, please visit that place. No doubt you will be happy.
4 months ago
Got my RAV 4 at a great price. The buying experience was awesome! Highly recommend! My salesman Bart Fu was very kind, helpful and knowledgeable. Thanks a lot for support and advisory for selecting right car for us.
a year ago
My sales person was Summer, lovely girl, very professional, help me choose the car, went over all the features, spent time with me~ thank you summer~ appreciate your efforts!
a year ago