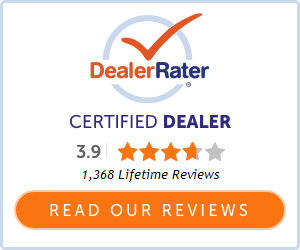 Summer was just amazing! She helped me purchase my first Toyota and made my daughter and I feel at home. Her honesty gave me comfort and she stayed behind 2 hours to help me finalize everything without making me feel rushed even though she had finished her shift. That is what you call great customer service and going above and beyond to make me happy. I got an amazing deal! I would also like to add that the financial/business manager Hassan was also incredible and made me feel confident in my decision. Over all going to the Scarborough Toyota was an awesome experience!
in the last week
The 2 Appointment Admin. Advisors named Gail and Peggy did an excellent job assisting me with the touch up paint colour of my vehicle that I needed to purchase. Gail and Peggy were welcoming, patient, quick, efficient, and effective. I did receive the right paint code and colour that same evening before closing time from the parts department. Thank you very much Gail and Peggy for your help. Please let these 2 ladies know about this survey review. Thanks everyone and have a nice day Take care. Kindly Regards, :) Robert D. King.
in the last week
Just purchase a brand new Toyota hybrid 2021 technology package, Mr. Tariq was our sales rep. He gave us such an incredible experience, he took his time with us. Very patient and honest. Would highly recommend his service to other potential buyers. He was not pushy at all, did not give us any pressure. He gave us many options, advantages and disadvantages. Truly appreciate your time. Thank you!
a week ago
My fiancé and I just purchased our very first vehicle here! A 2019 (used) White Corolla Hatchback SE. We were introduced to Jahangir who was very helpful and displayed excellent professionalism and enthusiasm during the entire process. He had incredible patience and understanding when my partner and I experienced some technical difficulties with final payment. (Thankfully it all worked out!) We very much noted and appreciated the level of customer service. Great evidence of this is why we ended up choosing to purchase through them. My partner and I never felt pressured, and to me at least this made the process even more enjoyable. I'll also quickly add, the cars are immaculate, compared to some other dealerships we had visited. They take pride in the way everything is presented, and it shows. Another reason we came back most certainly. Thank you Jahangir, Dave and Matt greatly for making us beyond happy customers. We will definitely be recommending you guys and look forward to future services with you!
a month ago
I walked in for a window shopping. Those new Toyota cars are so appealing to the eyes. while looking at the displayed vehicles, Mr Otega walked up to me in the most professional manner i have witnessed in recent time. This man sure know his onions, he was knowledgeable about Toyota products. Took me around, showed me various vehicles, offers available and i ended up taking a test drive. he made the whole process looked so easy to buy a New car. i still can not believe i bought a car from just window shopping.
2 months ago