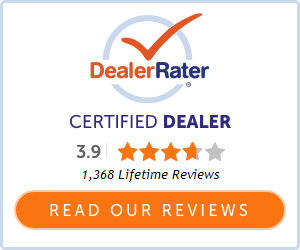 Thanks Dave for reaching me out. I really appreciate your service. Also many thanks Ivan for making my transition smooth. ........................................................................................................................... Please be aware of this dealership. They will charge you way more for services. So please do your research before you make your final decision. I have a lease car with them which I wanted to buy out. They were charging me 3 times more for transfer fee than other dealership. Even though I was doing business with them. I was lucky to call other dealership to check about the fees. So please do your part, research, check with other dealership before you do any kind of business with them. Regards
a week ago
I love this dealership, everyone is friendly. Daisy is one of the best sales rep. I ever met. I bought my car from here and even brought two of my friends to buy the car from here.
a week ago
I bought RAV4 from this location. The manager was very nice and Amirul was great. He was professional and very friendly. He went through all the options and explained everything very well. He made whole process very smooth from start to finish. Very good customer service and I would say they are one of the best dealership in Scarborough. I am very satisfied with the vehicle and the service.
2 weeks ago
Fantastic service. We has Summer as our associate. Fantastic customer service, polite. The other staff around was friendly. Myself, my husband and our 3 year old son was there. Summer did everything possible to make our experience a good one, also Daisy. Highly recommended Scarborough Toyota.
2 weeks ago
My sales person was Summer, lovely girl, very professional, help me choose the car, went over all the features, spent time with me~ thank you summer~ appreciate your efforts!
a year ago